How Tissa Fontaneda is reinventing the handbag
Descended from a long line of Austrian craftsmen with a background in leather, it's no wonder that Tissa Fontaneda is making a splash in the accessories world. Vogue gets to grips with her expertly crafted "Nappa Bubble" bags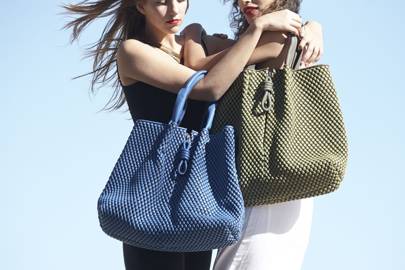 We all know that clichéd phrase "style over substance". Here at Vogue House, we value style that has substance and quality to boot – which is precisely why Tissa Fontaneda jumped out at us when information about the independent Spanish brand landed on our desks. The Munich-born designer launched her eponymous line of expertly crafted handbags, necklaces, belts and cuffs in 2005, on a mission to become the go-to independent luxury brand for women (and, indeed, men) who like to sport a bag of the softest leather around, while retaining a unique aesthetic.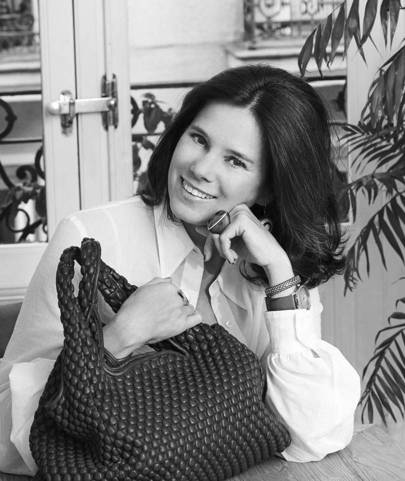 Not only does she have an impressive CV – including stints at LVMH, Loewe and Narciso Rodriguez – Tissa Fontaneda is also committed to supporting the traditional European artisan trade and has a network of the finest Spanish and Italian manufacturers who undertake the painstaking, complex task of producing her most notable collection: the Nappa Bubble bags. This incredible feat of leather engineering has fast become the signature for the brand, and a conversation piece for her customers.
Handmade using the finest, most butter-soft Spanish nappa leather available, the unique texture of each bag is achievable only through a lengthy and technical steaming process that brings the bubbles into being. Every section of leather which is eventually moulded to become one of the various styles of Nappa Bubble bag that Tissa Fontaneda offers is treated separately, meaning no two bags are ever truly the same. You will not find a copy of a Nappa Bubble anywhere, because only the brand has the artisan knowledge to create such pieces. And the result? A tactile and elegant bag available in any style you could desire.
The attention to detail is evident in the luxury feel of Tissa Fontaneda's uniquely striking Nappa Bubble bags, and it's little wonder she's garnered a following from Spanish royalty to socialites, not to mention British politicians. And Apple chose her to partner up in an exclusive collaboration. If accolades like these impress you as much as they do us, visit tissafontaneda.com to discover for yourself the true quality of the brand, and see the Vogue edit below.